Why You Need Professional Drain Cleaning Service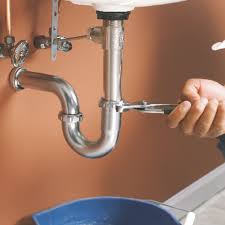 When it comes to drain cleaning, our clients care about affordability, reliability and speed. Simi Valley Plumber Pros has been working with homeowners throughout the Simi Valley area for years, so we have a long history of delivering great results for a fair price. We offer comprehensive drain cleaning services for apartments, houses and other residential structures, so you can rely on us to clear out any kind of clog.
Don't Struggle with DIY Repairs, Call a Pro!
Minor clogs are a common occurrence in the home, particularly in structures with older plumbing systems with narrow pipes. Severe blockages not only cripple vital sections of your plumbing system, they can also increase the risk of a leak or burst in the pipes. It's also possible for the clog to slowly move down to the main sewer line, which can obstruct drains throughout the entire structure.
Toilets are a common culprit, which is why most bathrooms are equipped with their own plunger for just such an occasion. When the plunger fails, some people turn to caustic drain cleaning chemicals as a backup solution. Unfortunately, these products can be dangerous to children, pets and expensive plumbing fixtures. As a resident of Simi Valley, you don't need to waste your time and effort on do-it-yourself drain clog removal. Just call Simi Valley Plumber Pros to schedule a service call at your earliest convenience!
We Offer 24/7 Emergency Drain Cleaning in SIMI VALLEY
Leaking pipes and bathroom drain clogs are just a few of the issues that can be extremely disruptive to daily life. We know that our clients don't want to wait until the next business day to get their system back online. That's why we make ourselves available 24 hours a day, 7 days a week for urgent appointment requests. Just give us a call and we will dispatch a technician to your location as soon as possible.